The Peace Education Center is a community with the belief that all life has value. We work to promote compassion and awareness of the potential for interdependence and lasting peace, and nonviolent solutions to world, national, and local conflicts.
We support peace and justice by:
Serving as a resource center.
Organizing outreach campaigns.
Mobilizing community resources.
Establishing educational programs and workshops.
Fostering collaborative relationships with other groups.
Peace Education Center Office :
Our office is located in the lower level of the United Methodist Church on Harrison Road. We have a peace library, resources for organizing, and a place to dream bigabout what a war-less world looks like! Call our office at (517)515-5634 to figure out when our open hours are.
Current Happenings:
The Peace Education Center is in the midst of planning for it's Alternative Holiday Sale! If you would like to apply, here is a link to the Vendor Application.  This year, our sale is happening Friday November 17th and Saturday the 18th. We welcome vendors who sell local, artisanal, handmade, fair-trade or peace and justice-related items. If you have questions, see the contact information on the application. If you want additional selling time, our location is the site of the the Ten Pound Fiddle Coffeehouse on the evening before the Saturday sale. Any vendors who want to set up on Friday for this extra event are welcome. If you can't get your table set up on Friday, that's okay, just come on Saturday morning.
Check out our most recent newsletter release on 7/8/2017 :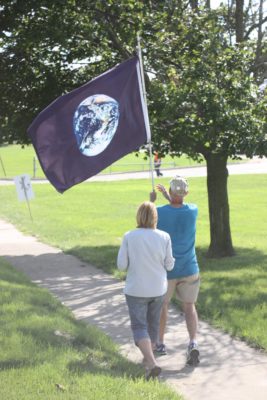 Contact us by emailing us at peaceedcenter@gmail.com