Welcome to the hub for Peace and Justice in the Greater Lansing Area!
The Peace Education Center is a community with the belief that all life has value. We work to promote compassion and awareness of the potential for interdependence and lasting peace, and nonviolent solutions to world, national, and local conflicts.
Contact us by emailing us at peaceedcenter@gmail.com
---
IN THE NEWS
---
The latest PEC newsletter is out! We discuss the current state of gun violence prevention laws, military spending, upcoming local events, and the too-dang high rent!
---
---
There are no upcoming events at this time
---
We are excited to invite you to the 2023 Peace Education Center Annual Meeting, an event dedicated to promoting local peace work and recognizing outstanding individuals in our community. This year, we have a special program planned, which includes electing at-large board members and honoring community leaders and high school student awardees of the Tom Schneider Peacemaker Award.
---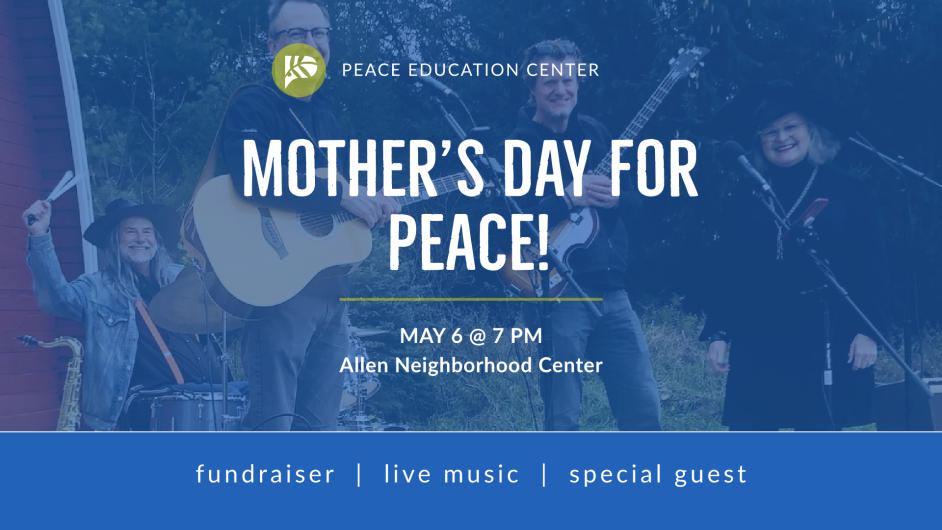 ---
---
---
2023 Tom Schneider Peacemaker Award
The Peace Education Center is honored to annually present the Tom Schneider Peacemaker Award to graduating high school seniors who have demonstrated a commitment to peace and social justice through advocacy and leadership. We are accepting applications now, click here to learn more!
---
Join us for the 2023 PEC Earth Day program!
---
Write for Rights 2022
Help make a difference to the lives of the many people worldwide who are under threat for championing what's right.
Saturday, December 10, 1 PM – 3 PM
University United Methodist Church
1120 S Harrison Rd, East Lansing
---
Most recent newsletter: FALL 2022
---
---
THE MICHIGAN PEACE ALLIANCE (MPA) MEETS WITH SENATOR GARY PETERS ON PEACE AND JUSTICE ISSUES